United Nations Children's Fund UNICEF
November 20, 2023
2023-11-20 17:00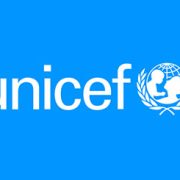 United Nations Children's Fund UNICEF
IF YOU CAN'T PAY YOU CAN JUST SHARE 
UNICEF
Join UNICEF in doing whatever it takes to save and protect the world's most vulnerable children. With your donation, you're working together with UNICEF for the survival, protection and development of children in more than 190 countries around the world.
If you can't pay you can Share
Once you share the link on your Facebook, Twitter or LinkedIn account through the icons that appear below the charity's logo, the association will obtain DCD points, which are Digital Colombo Dollar virtual currency points, and when the total points of any group reaches the equivalent of ten US dollars, it will Colombo Company makes a donation to the charity
A video will be made when each donation is made and published immediately on the YouTube channel, and links to the videos will be included on each association's page
If you do not have the ability to donate money directly to charitable organizations, Colombo opens the door for you by helping charitable organizations that you wish to help. Just publish the link to the page on social networking sites. After each participation process, you will see that the point counter increases by two points below the logo of the organization that you chose to help.
You can participate more than once and for any number of associations you would like to help
Also, all subscribers to the Colombo website get points when they share any of the website's links, meaning that when you support charitable organizations by sharing links on our website, you will also receive DCD points that you can convert to money when you collect the equivalent of ten US dollars.
Every member on the Colombo website can collect points through several activities on the site, such as writing on the site or listing items on the member's store, and also when downloading any of the site's free books, and also when sharing educational courses on social networking sites.
​
انضم إلى اليونيسف في القيام بكل ما يلزم لإنقاذ وحماية الأطفال الأكثر ضعفاً في العالم. من خلال تبرعك، فإنك تعمل مع اليونيسف من أجل بقاء الأطفال وحمايتهم ونموهم في أكثر من 190 دولة حول العالم.
Rejoignez l'UNICEF pour faire tout ce qu'il faut pour sauver et protéger les enfants les plus vulnérables du monde. Avec votre don, vous travaillez avec l'UNICEF pour la survie, la protection et le développement des enfants dans plus de 190 pays à travers le monde.
Junte-se à UNICEF para fazer o que for necessário para salvar e proteger as crianças mais vulneráveis ​​do mundo. Com a sua doação, você está trabalhando em conjunto com o UNICEF para a sobrevivência, proteção e desenvolvimento de crianças em mais de 190 países ao redor do mundo.
Tun Sie gemeinsam mit UNICEF alles, was nötig ist, um die am stärksten gefährdeten Kinder der Welt zu retten und zu schützen. Mit Ihrer Spende engagieren Sie sich gemeinsam mit UNICEF für das Überleben, den Schutz und die Entwicklung von Kindern in mehr als 190 Ländern weltweit.
إذا كنت لا تستطيع الدفع نقدا يمكنك المشاركة
بمجرد مشاركة الرابط على حسابك في فيس بووك ، تويتر أو لينكد إن من خلال الايقونات التي تظهر اسفل لوجو الجمعية الخيرية سوف تحصل الجمعية على نقاط دي سي دي وهي نقاط العملة الافتراضية ديجيتال كولومبو دلاور وعندما يصل مجموع النقاط لدي اي جميعة لما يوازي عشرة دولارات امريكية ستقوم شركة كولومبو بعمل التبرع لحساب الجميعة الخيرية
سيتم عمل فيديو عند عمل كل عملية تبرع وينشر في الحال على قناة يوتيوب ويتم ادراج روابط الفيديوهات على صفحة كل جمعية
اذا لم تكن لديك القدرة على التبرع بالمال مباشرة للجمعيات الخيرية ، شركة كولومبو تفتح لك الباب بمساعدة الأعمال الخيرية للجمعيات التي ترغب في مساعدتها فقط بنشر رابط الصفحة على مواقع التواصل الإجتماعي ، بعد كل عملية مشاركة ستري ان عداد النقاط يزيد نقطتين اسفل لوجو الجمعية التي اخترت مساعدتها
يمكنك عمل المشاركة اكثر من مرة ولأي عدد من الجمعيات تحب مساعدتها
أيضا كل المشتركين في موقع كولومبو يحصلون على نقاط عند القيام بمشاركة اي رابط من روابط الموقع أى أنك عند دعمك للجمعيات الخيرية من خلال مشاركة الروابط في موقعنا ستحصل أنت أيضا على نقاط دي سي دي التي يمكنك تحويلها لمال عند تجميع ما يساوي عشرة دولارات أمريكية
كل عضو على موقع كولومبو يمكنه تجميع النقاط من خلال عدة نشاطات على الموقع مثل الكتابة على الموقع او ادراج عناصر على محل العضو وايضا عند تحميل اي من كتب الموقع المجانية وأيضا عند مشاركة الكورسات التعليمية على مواقع التواصل الأجتماعي
From Setup to Deployment, this course covers it all! You'll learn all about Components, Directives, Services, Forms, Http Access, Authentication, …
What you'll learn
Develop modern, complex, responsive and scalable web applications with Angular 11
Fully understand the architecture behind an Angular application and how to use it
Use the gained, deep understanding of the Angular fundamentals to quickly establish yourself as a frontend developer
Create single-page applications with one of the most modern JavaScript frameworks out there
United Nations Children's Fund UNICEF
November 20, 2023
2023-11-20 17:00